what we did
Brand Identity
Brand Collateral
Packaging Design
UI Design
Website Design & Development
Copywriting
Wellness Infused
IV2U is a key player in the changing landscape of the Australian health scene, leading the way in functional wellness. They provide tailored IV (intravenous) Vitamin Therapies, a treatment that delivers nutrients directly to the bloodstream for maximum absorption. Believing that everyone deserves to live at their optimum health, they offer their service from the comfort of home, with everything managed from within their the IV2U app.
Blink worked with IV2U to develop a brand identity that would carefully balance medicine with wellness, fostering a sense of trust, integrity and safety with their prospective clients. Building IV2U's brand included the design of a logo, tagline and app, along with a full website build and copywriting. The consistent messaging across these IV2U assets was that of an innovative and holistic healthcare brand grounded in medical research, targeting those wanting to optimise their health and prioritise wellbeing.
"The muted but warm colour palette chosen for IV2U⁠ — and reflected in the circle of dots in the logo ⁠— carefully reflects the nurturing and positive personality of the brand."
When paired with the capitalised, clinical typeface of the IV2U wordmark, the logo perfectly encapsulates a friendly but scientific identity – one backed in medical research but focussed on the care and comfort of the client. This branding message was maintained through the design of the app and website, where the digital and physical experience of the user was front of mind.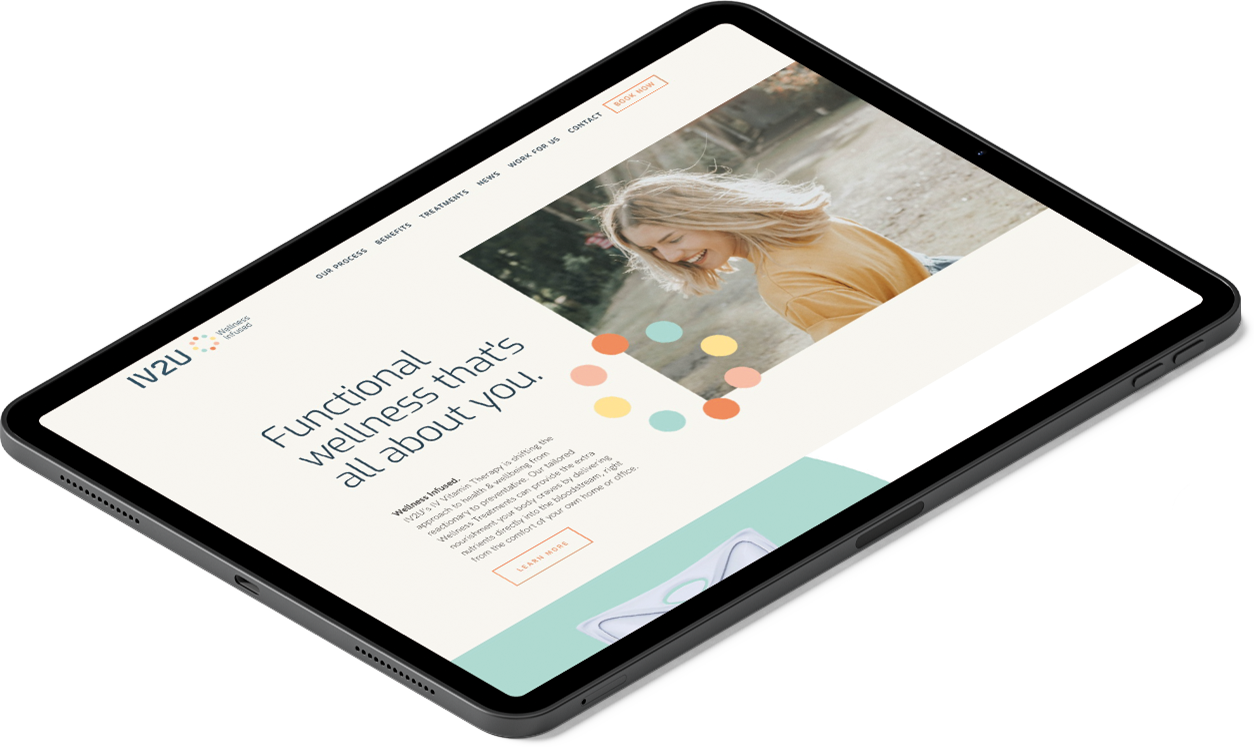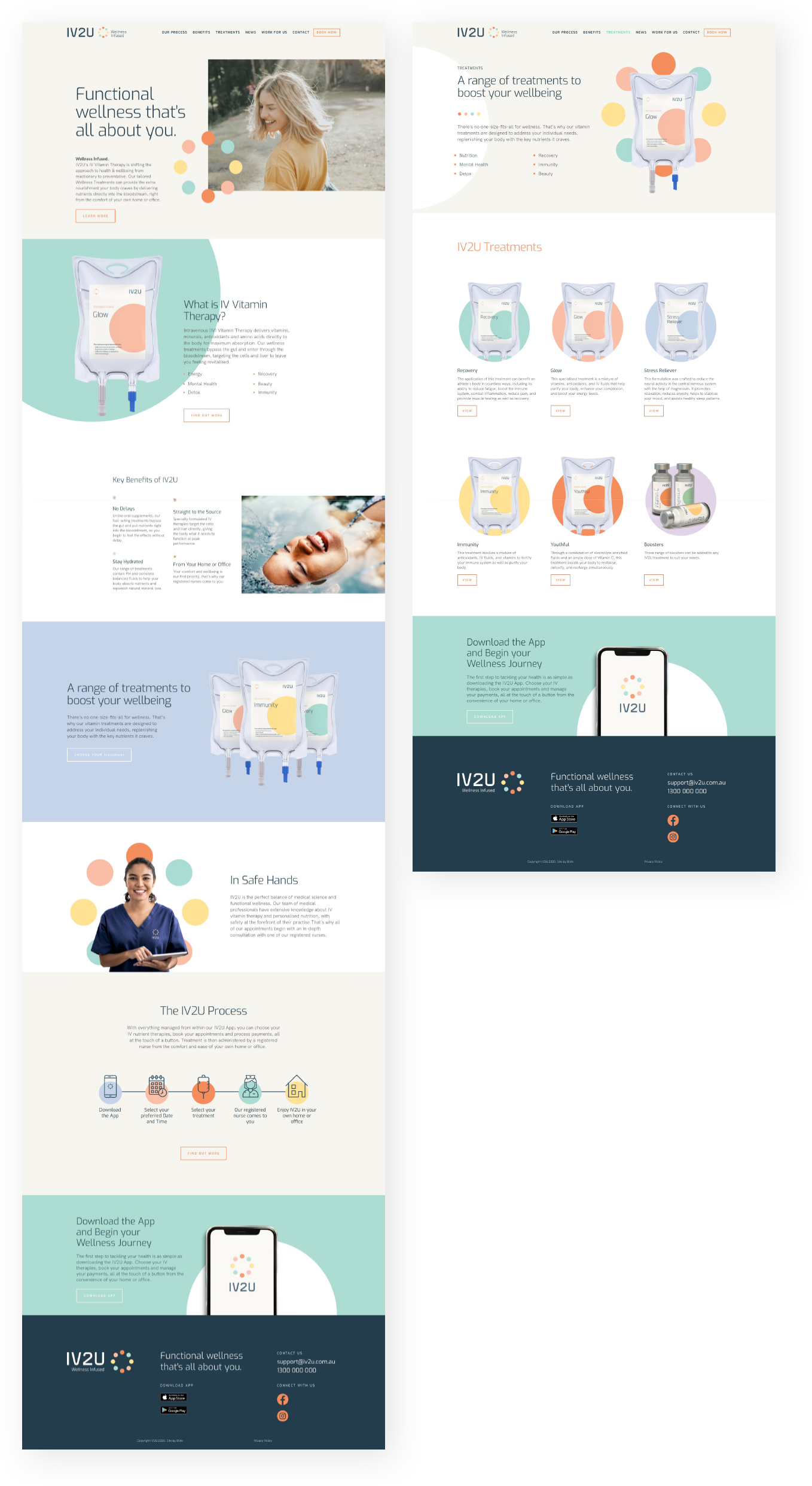 "Marco and the team at Blink displayed creativity and skill beyond comprehension in bringing our brand to life. We were immediately blown away at their initial presentation and all subsequent ideas and creations from then on were just as impressive. Not only was Blink's output exemplary, but the team's communication and ability to meet deadlines made the process very easy. The team are also very accessible whenever we have any further needs, so it feels as if we'll always be a part of the Blink family."
Liam Clancey
Co-founder