what we did
Brand Refresh
Brand Guidelines
Brand Collateral
Creative Direction
Revitalising the safety net for at-risk youth
Frontyard is the leading provider of support services for at-risk and homeless youth in Melbourne's CBD. They provide a safe space to young people with crisis accommodation, but go far beyond that to provide physical, social and emotional services to Melbourne's most vulnerable youth.
With a brand that dates back to 1984, they approached Blink with the drive to refresh Frontyard's logo. The challenge was to more closely connect with the young people at the centre of their work, whilst maintaining a link to the essence of Frontyard's identity and long history. It needed to resonate with two very different audiences, both homeless youth who would use the services and internal and external stakeholders who had developed a strong connection to the original brand.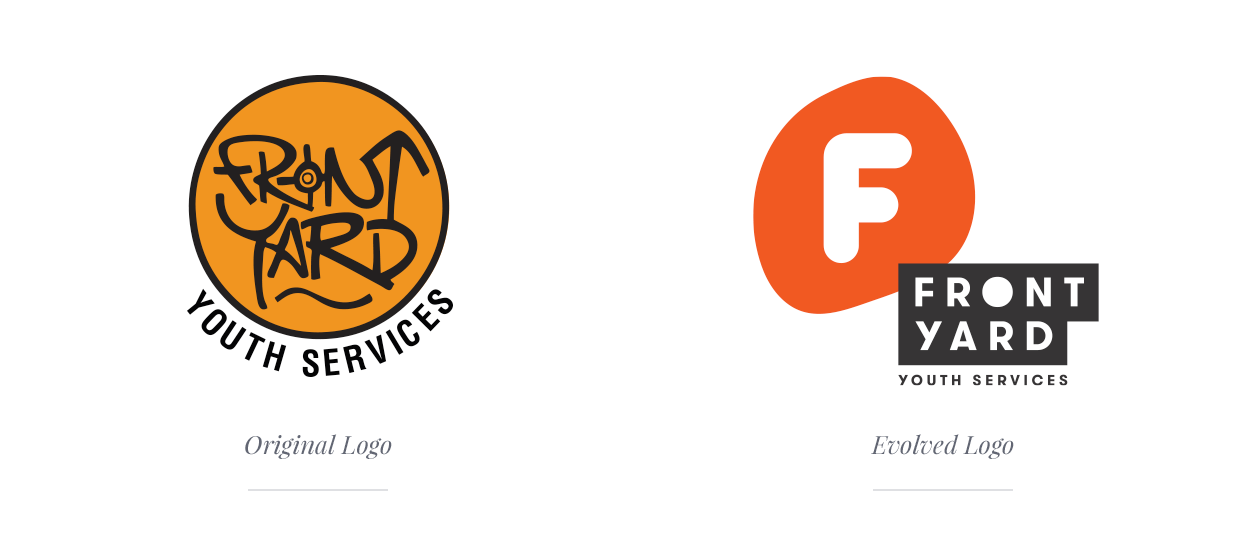 "Blink developed a new logo focused on the standalone "f" and a bold, "front yard' wordmark that could be used in a range of contexts for the vast scope of services that Frontyard provides."
With most users of Frontyard services being in crisis or under stress, it was essential when designing the new brand to have a clear, legible logo that was easily accessible and recognisable to its key stakeholders as the trusted Frontyard. There was also a strong desire to make the overall look more contemporary to engage with their key audience whilst keeping the historical connection between the organisation and the colour orange.
The modern interpretation and adaptable design was combined with the familiar orange in a powerful merging of old and new. This served to preserve the Frontyard legacy whilst allowing space for a new generation of young people and staff.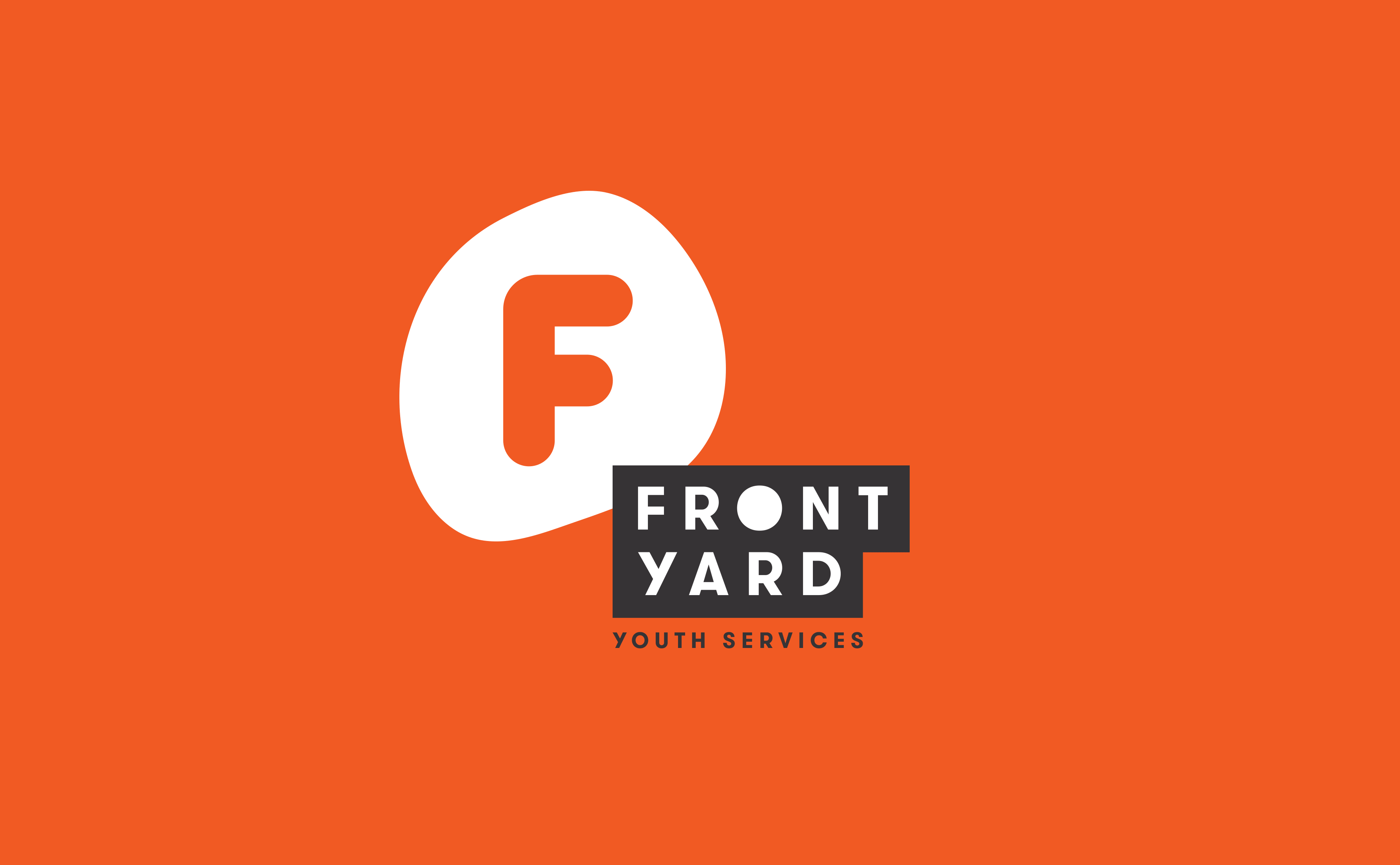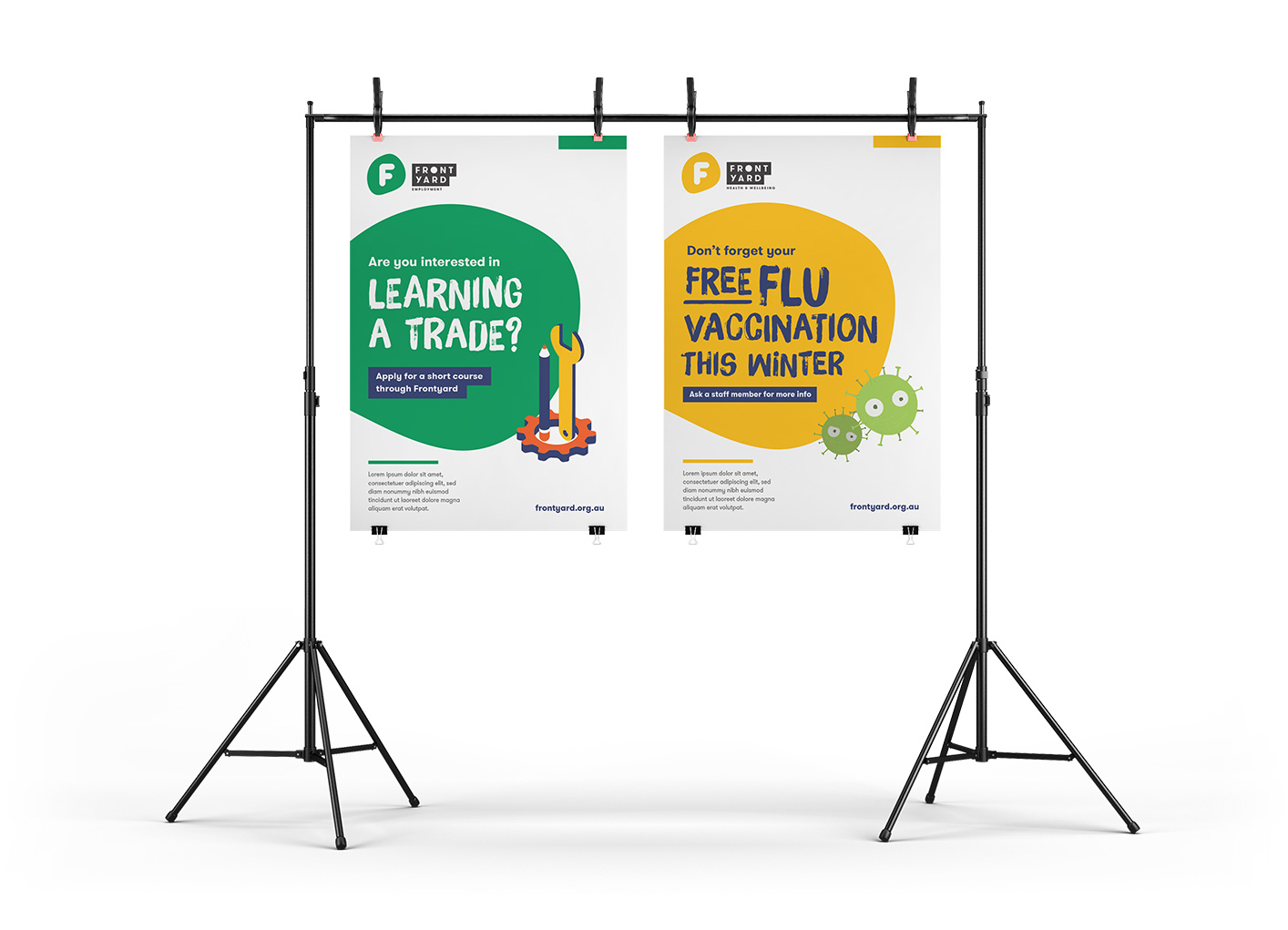 "Having worked on a brand refresh with Blink already, we were confident about approaching them for a more substantial rethink of a 30 year old sub-brand, and we were not disappointed. A thorough, consultative approach and a talented, easy-to-work-with team, produced a really exciting brand that was very well received. They continue to support our design needs and I can't thank them enough."
Nicole Roberts
Organisational Brand and Marketing, Melbourne City Mission