what we did
Brand Revitalisation
Brand Collateral
Packaging Design
Revitalising a Leading Physio Brand
Comffit is a leading supplier of premium quality physiotherapy, clinical and orthopedic aids to allied health professionals including physiotherapists, chiropractors and osteopaths. The brand was looking dated, its packaging format was inconsistent and not reflective of the quality of the products nor the professionals using and recommending comffit in their clinics.
Blink embarked on a brand and packaging revitalisation to modernise the brand, package it appropriately, consistently and appealingly and enable health professionals to use, display and on sell Comffit with pride. A new wordmark, simple and modern successfully communicates Comffit's brand values- professional yet sporty and friendly. While the circular brand device, a C being hugged, is suggestive of support and contour, the essence of Comffit products.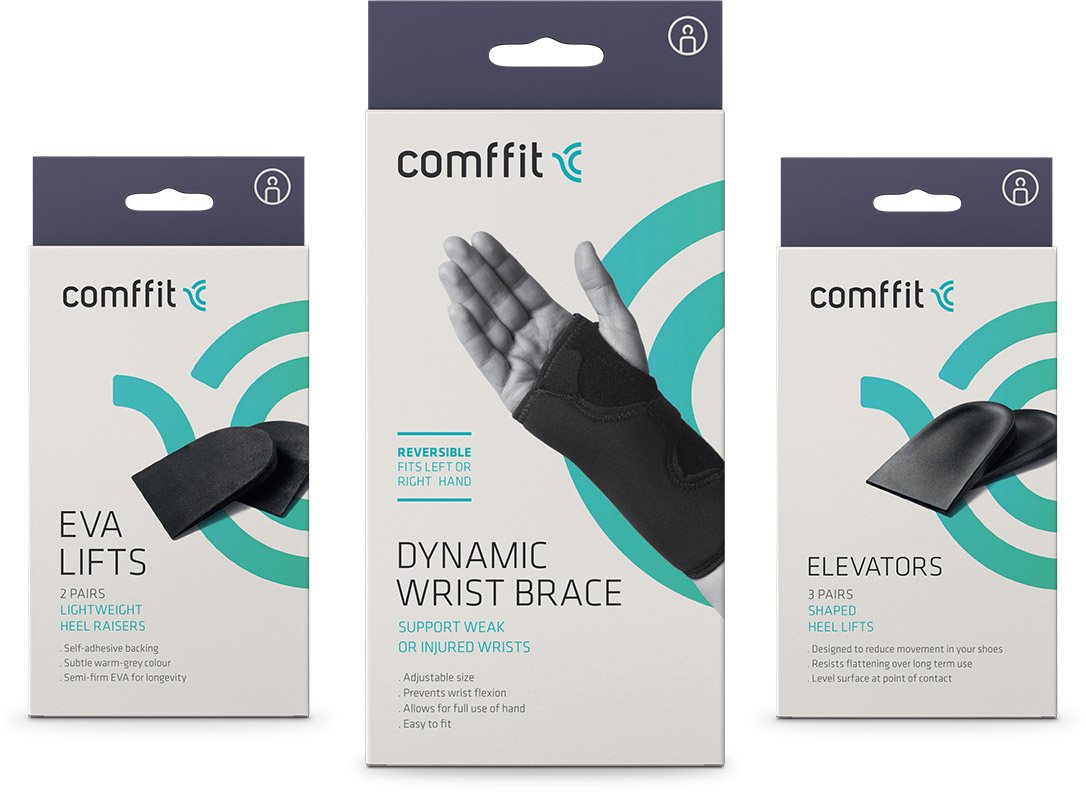 The brand's colour palette is evocative of health, fitness and vitality.
Blink developed a new Comffit packaging hierarchy and structure to remove confusion and clearly define and group all products by type. Using striking black and white 'workout' imagery associated with the product it holds, the packaging is a departure from the usual clinical look prevalent in this category.
The result is an easy to distinguish and attractive range for any health professional to recommend and display.
"We've been very happy with the Blink team throughout the Comffit brand revitalisation process. They completely modernised the brand and devised an appealing new packaging format and style to be proud of. They're very patient and a pleasure to deal with."
Caleb Strong
Director, Sportstek