what we did
Brand Name Development
Brand Identity
Brand Collateral
Packaging Design
Website Design & Development
Selling Silence
An innovative product that offers a simple solution to an annoying problem, Blind Hushers are foam based clips that when applied to the blind base rail, silence banging blinds. Now it's possible to enjoy fresh air while you work, relax and sleep in peace and quiet.
This clever new concept required a self-explanatory name and brand to give consumers a clear idea of the product's purpose. Hence the name Blind Hushers, which together with the tagline "stop banging blinds", gives the consumer an immediate understanding of the product. A friendly wordmark, soft and cushion like with rounded edges further supports and expresses the action of the product, as does the accompanying "hushing" cartoon blind. The circular brand device mirrors the shape of Blind Hushers.
Modern packaging featuring a striking brand colour palette of white, charcoal and lime green cuts through the dated packaging prevalent in the crowded hardware store aisle and gives Blind Hushers an all-important shelf presence, while simple linework illustrations and instructions clearly communicate the application and action of Blind Hushers.
A highly functional e-commerce website was developed, which clearly communicates the features and benefits of this unique product to an audience seeking a solution to the annoying problem of  banging blinds.
Launch Website —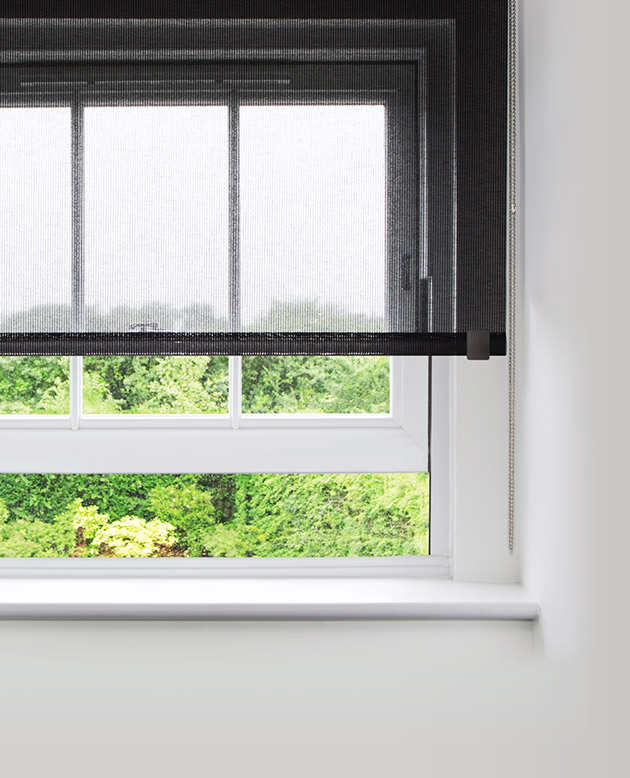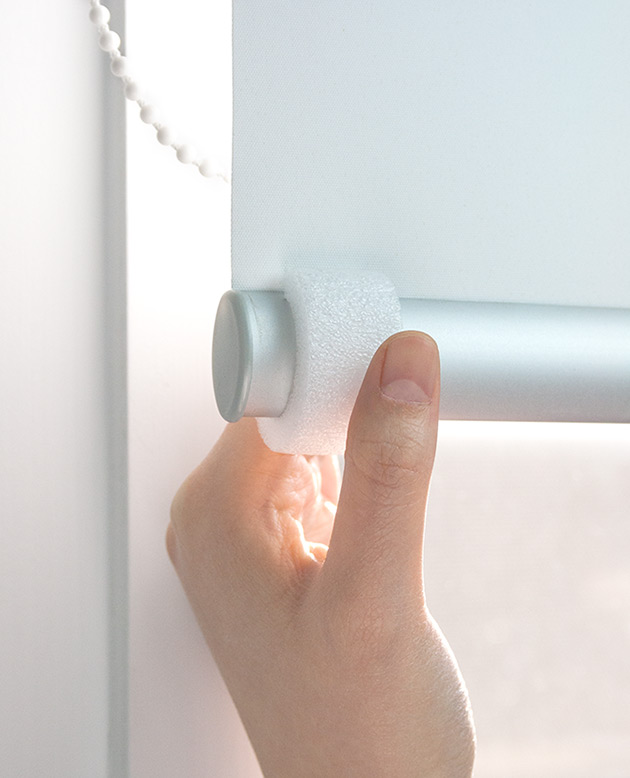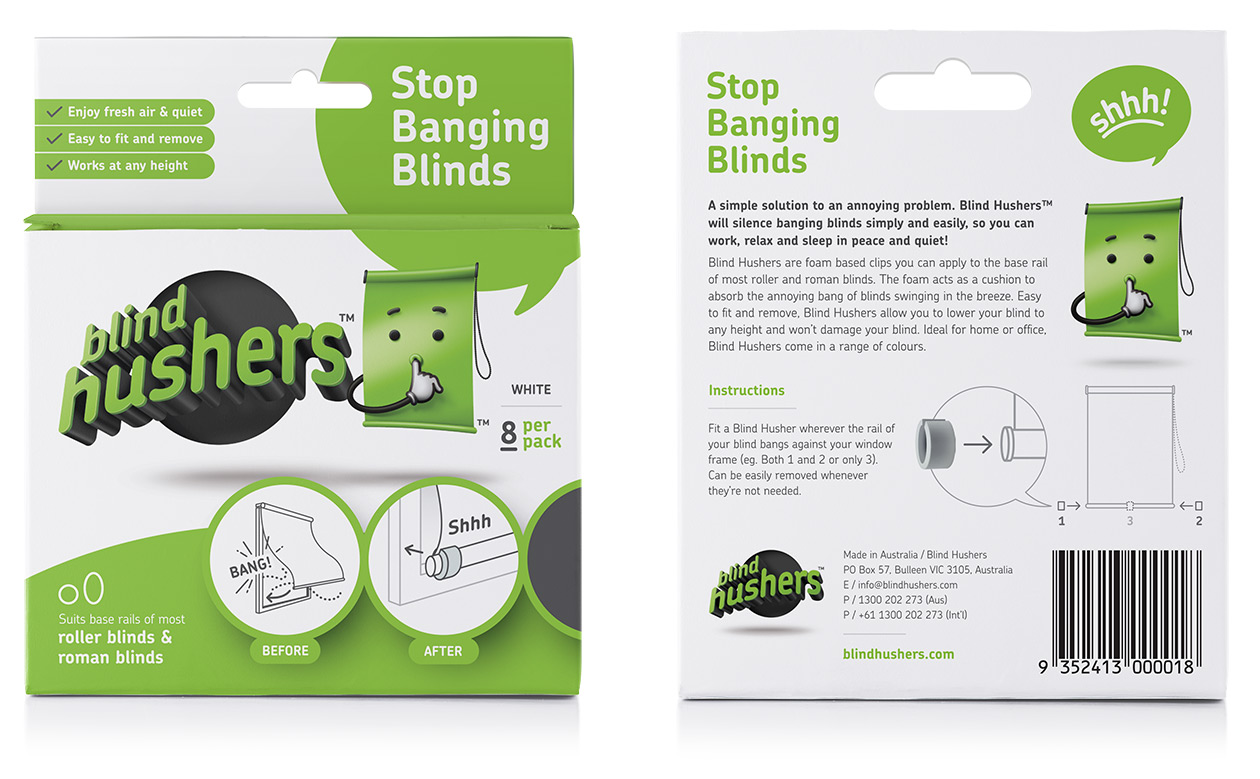 "Blink Creative was fundamental to the successful launch Blind Hushers.  As a guide and coach throughout the development of our branding, packaging and web site, Blink helped us create an appealing and intriguing offer that has inspired consumer confidence.  They are a talented team."
Jacqui Williams
Genreal Manager, Blind Hushers